Centiro is a Swedish software company with close to 500 employees. Our solutions empower marquee brands and finer supply chains in 175+ countries. We believe in enabling and empowering commerce for companies with winning aspirations who seek to make a difference. Core focus is to connect and enable cloud-based delivery and service networks in the world of digital. Centiro has received numerous awards and honors, including Great Place to Work® Legend and Sweden's No. 1 Workplace in the Large Organizations category for 2021. Founded in 1998, Centiro has offices in Sweden, India, Spain, the UK and the US. To know more about us, please visit www.centiro.com
 Purpose
Working at Centiro is different. Inspiring, challenging and rewarding. We are on a rapid path of expansion and are looking for talents with a passion and drive to make a difference. This is an exciting time to be joining & strengthening the team and shape the future together.
 What will you do?
You will collect, process, analyze and interpret data related to supply chain and logistics to reveal meaningful business insights and opportunity areas.
You will be responsible to create business case, project charters, project execution and implementations in collaboration with cross functional teams.
You will craft the best of technological landscape for our current and future needs to unlock value for the ecosystem.
You will work with and drive cross functional teams in a network organization to create desired impacts using data science. You will also collaborate to unlock value from current processes, work streams and customer accounts to help us move to next level.
You will also need to explore data lakes and processes using data science techniques and challenge the status quo.
Who are you?
You are a creator, problem solver, challenges status quo and have growth mindset.
You have a good knowledge of Supply Chain - Logistics Domain with understanding on the current and future trends.
Believe in continuous improvement within self, Products / Solutions, and services offered to the customers.
Enjoy working with stakeholders for new or existing projects from sales start to go live.
Know how to work in distributed teams and understand how to bring best results in the product/ solution implementation.
Like mentoring the teams – working and motivating them to adopt best practices, design guidelines and supporting them to deliver better solutions.
Has a data driven mindset and adopts those insights in your decision making and ways of working.
Work closely with R&D teams supervising progress of new developments to ensure consistency with initial design
You are happy networking with the entire organization to know what is happening, where it is happening and influence the same
What we are looking for:
Degree in data science, computer science, information services or engineering from a reputed institute.
6 to 8 years of proven experience as practitioner of data science or statistics to develop and maintain business capabilities of the enterprise.
Prior experience working with supply chain and logistics applications, having worked with large data handling or large transaction processing exposure for 4+ years 
Presents recommendations and solutions clearly and can focus on key points to portray the intended message or purpose
Provides leadership guidance, makes recommendations, and collaborates with business to define solutions that meets the stakeholder needs
Through data science anticipates emerging business trends and risk as a basis for recommending large-scale product, technical, functional or operations improvements
Proven problem-solving and communication skills and be able to organize your own workload by staying agile and responsive to the organization's need.
Strong interpersonal and leadership skills
Experience in data processing and engineering (pipelines and streaming)
Hands-on experience of working with data analytics tools, databases and visualization techniques e.g. Python, Jupyter, SQL, MongoDB, Superset, Tableau, R Studio or similar.
Experience working with big data in a cloud environment, including data cleaning, structuring, analyzing and visualization. Preferably in Google Cloud Platform (GCP), e.g. BigQuery, Data Studio, Cloud storage and AI notebooks.   
Knowledge of Kotlin, General GCP skills- Airflow
What We Offer
We offer a professional, stimulating workplace in a company with an exciting future. We have a flat organizational structure with short decision pathways and accessible management. Our organization is based on participation, transparency and the drive to push the limits of what is possible. Our employees are dynamic and dedicated, combining a relaxed atmosphere with razor-sharp professionalism. We have plenty of career opportunities for the right people. We at Centiro value a good balance between work and leisure time.
Best in class
Sustainability and security are essential at Centiro. We achieved the gold level in the assessment of environmental, social, and ethical performance performed by EcoVadis; Gold Rating, Top 1%. We are above and beyond standards. We not only follow them, we develop them. At Centiro we celebrate difference. We strongly believe that diversity of background, experience, and perspectives are integral for a dynamic workplace for our colleagues and a successful collaboration with our customers.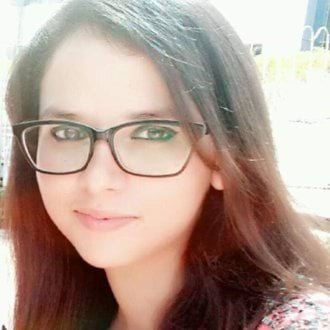 A Culture Based on Innovation
Centiro likes diversity, in gender, culture and competence. We love introverts and extroverts alike. Together we build a workplace for human beings exploring their full potential – having fun in the process.
Centiro has won several awards and accolades over the years and is ranked as one of the best places to work in Europe by Great Place to Work®.

About Centiro
Centiro is a Swedish software company with 500+ colleagues. Our solutions empower marquee brands and finer supply chains in 175+ countries. We believe in enabling and empowering commerce for companies with winning aspirations who seek to make a difference. Core focus is to connect and enable cloud-based delivery and service networks in the world of digital. Centiro has received numerous awards and honors, including Great Place to Work®. Founded in 1998, with offices in Sweden, India, the UK and the US. Read more at centiro.com
Already working at Centiro?
Let's recruit together and find your next colleague.