Who we are
Centiro is a Swedish software company with close to 500 employees and our solutions empower marquee brands and finer supply chains in 175+ countries. Founded in 1998, Centiro has offices in Sweden, India, the UK and the US. Centiro has received numerous awards and honors.
To know more about us, please visit www.centiro.com
Purpose – Always with our culture at heart. Working at Centiro is different. Inspiring, challenging and rewarding. We are on a clear and rapid path of expansion and are looking for talents with a passion and drive to make a difference. Do you have the ability to see things from another perspective? Then you might be right for us. This is an exciting time to join the Centiro journey.
What will you do?
As a  Project Manager (PM), you will be responsible for project management responsibilities including the coordination and completion of the projects on time. You will be responsible for setting deadlines, assigning responsibilities, monitoring and summarize the project progress. You will be responsible for multiple projects deliveries.
You will be responsible for creating detailed project plan for different projects and working closely with multiple customer accounts. You will manage changes to the project scope, project schedule and cost using appropriates methods/techniques. You will be responsible for measuring the performance of project delivery and present it to stakeholders.
Who are you?
You are adept at project planning with an eye for details and have the ability to execute and deliver projects successfully within stipulated time and budget.
You have best people management skills to run the project efficiently and effectively.
You are adept and have a keen interest in technology and understands the architecture and solution defined for enterprise customers.
You have good analytical skills and can work with team effectively to resolve issues/dependencies that would impact delivery commitments.
You are good at communication and customer stakeholder engagement.
You are expert in identifying the challenges and risks /mitigate risks and issues and ensure that the delivery timelines are successfully met.
You are adept at working with both local and virtual distributed team setups and deliver complex projects achieving high levels of customer satisfaction.
The ability to lead and motivate others; you will be a team player and a relationship builder.
Takes ownership, is accountable and can get things done independently in matrix organization structure.
Enjoys working with fast paced development environment where priorities may change intermittently
What we are looking for:
Will be a technical problem solver on the team, identifying innovative solutions to project deadlocks and resolving issues and constraints through consensus and sound judgment.
Degree in computer science, business, Information services, engineering from reputed institute. 6-9 years of proven experience as Project Manager working with enterprise level product/solution implementation.
Strong experience working into Microsoft Technologies, such as, .Net, C#, ASP.Net, SQL Server, Azure, and Office 365.
Experience prioritizing competing demands, scoping large efforts and negotiating timelines
Strong familiarity with project management software tools, methodologies, and best practices.
will identify communication gaps, manage issue escalations, resolve dependencies and support to the teams
Proven problem solving and analytical skills to be able to organize self and team's workload.
Excellent customer facing and interpersonal skills.
Excellent written and verbal communications skills, with excellent attention to detail.
Hands on experience in Agile, DevOps, and Waterfall.
Be able to organize own workload by staying agile and responsive to organizations' need.
Strong interpersonal and leadership skills
Good to have:
Working knowledge of Supply Chain and Logistics domain.
Project Management Professional (PMP) certification is a plus.
MBA or Masters would be an advantage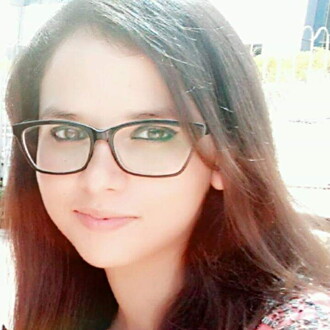 Related jobs
A Culture Based on Innovation
Centiro likes diversity, in gender, culture and competence. We love introverts and extroverts alike. Together we build a workplace for human beings exploring their full potential - having fun in the process.
Centiro has won several awards and accolades over the years and is ranked as one of the best places to work in Europe by Great Place to Work®.

About Centiro
Centiro is a Swedish software company with 400+ colleagues. Our solutions empower marquee brands and finer supply chains in 125+ countries. We believe in enabling and empowering commerce for companies with winning aspirations who seek to make a difference. Core focus is to connect and enable cloud-based delivery and service networks in the world of digital. Centiro has received numerous awards and honors, including Great Place to Work®. Founded in 1998, with offices in Sweden, India, the UK and the US. Read more at centiro.com.